About fragmentiX®
We Enable Your Digital Souvereignty
As an Austrian company, we develop STORAGE APPLIANCES that allow you to easily protect your data in the cloud from loss and theft using strong cryptography. Simply use cloud storage like a network drive and we will make sure your data is protected with Shamir Secret Sharing.
We enable individuals and businesses of all sizes to take advantage of cloud storage – but without the risks that are normally – without fragmentiX – always present in the cloud.
Secret Sharing Appliances
Secret sharing appliances are easy to install and straight forward to use network boxes that look like a network storage to the users. In the background the files and directories are split up – fragmented – to a admin defined number of storage LOCATIONS – only known to the aplliances owner. This minmizes the risk toloose this data to hackers, thiefes and spies.
Data in use encryption against ransomware extortion
In addition to protecting the data stored it becomes necessary to also protect the "data in use" – the crown jewels – against ransomware and other dangers. Together with our partner Tiatanium Labs we offer an integrated solution to mitigate the risks for your sensitive data.
Protect your CPUs against SPECTRE, MELTDOWN etc. by using Lineprotect
Together with our partner Maxeler we provide hardware based protection of 4 or 8 network connections with full 10 GB/s throughput. By acting as a hardware/FPGA based firewall before the actual firewall we can filter out attacks that would otherwise compromize your standard CPU based firewalls and servers.
QKD, SMPC and post-quantum crypto
To enable our customers as strongly as possible to protect their data we offer serveral extensions to our own products, including Quantum Key Distribution (QKD) to protect network connections against eavesdropping. Future versions of our hardened frXOS operating system will enable users to protect data with secret sharing (available today) and in addition allow selected partners to do calculations, AI training etc. on datasets without disclosing the data to any third party (future features – please ask us about timing).
Our Story
We Got Started Because We Want to
Make the Digital World a Safer  Place
It took us almost 3 years of additional development work to bring our fragmentiX appliances to customer maturity, building on work done by our partner AIT – Austrian Institute of Technology. Using the generally accepted and scientifically proven cryptographic principles of Secret Sharing, we used the implementation already developed and tested by AIT. In particular, by participating in the EU-funded OPENQKD project, we were able to prove as a young startup in the process at the end of 2020 that our technology is able to protect patient data and genome sequences – probably the most sensitive data produced by mankind – and to comply with the GDPR and even stricter regulations in the field of medical data.
As of now, we are able to support and deliver to customers worldwide – and thanks to our OEM agreement with DELL Technologies, every fragmentiX CLUSTER user worldwide will get mission-critical support within 4 hours – no matter where on the globe.
Team
Meet the fragmentiX Management Team
WERNER STRASSER
FOUNDER & CEO
Werner Strasser is driven by his conviction on the need of digital sovereignty and dignity as a new human right. After 25 years of entrepreneurship in the IT during which he founded ProCom-Strasser GmbH, he founded the Austrian based fragmentiX Storage Solutions GmbH in July 2018 where he develops and produces quantum safe storage solutions in close cooperation with the AIT – Austrian Institute of Technology. Due to his professional experience as an IT security and IT forensic expert for several branches of the Austrian government he has a broad understanding of the importance of privacy problems which is the main reason why he devotes his working life to foster his vision of digital sovereignty not only for corporate and government organisations but also for individuals. He enjoys his unpaid voluntary teaching position for cyber recruits in "Digital Forensics" at the CDRC/ Academy of the Austrian Armed Forces.
CHRISTOPH PACHER

CTO & CSO
Christoph holds a Dipl.-Ing. (electrical engineering) and Dr. techn. (semiconductor electronics) from TU Wien. He has 20 years experience as researcher, scientist, and senior scientist at TU Wien and the AIT Austrian Institute of Technology. Under his leadership, the optical quantum technologies research team of the AIT Austrian Institute of Technology became one of the top addresses in quantum key distribution (QKD) in Europe, leading and participating in many major EU, ESA, and national research and industry projects. He holds several patents and a part-time position as a senior scientist in the fields of information-theoretic security, quantum information theory, and quantum cryptography at AIT. Christoph is responsible for evaluating new technologies and developing and implementing fragmentiX' R&D strategy in the fields of secret sharing, secure multiparty computation, and quantum cryptography.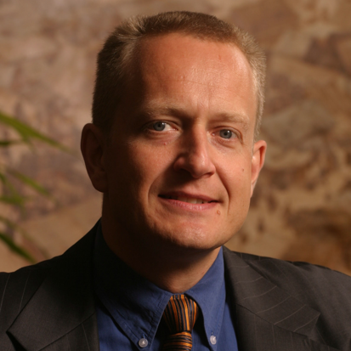 CYrill Eltschinger

Senior VP Corporate Development
A multicultural entrepreneur educated in Switzerland and the United States, Cyrill was based in China for the last 25 years of his professional career. Prior to fragmentiX, Cyrill was a strategic advisor to both commercial and government sectors on technology, strategy, and various industry-focused projects. Cyrill originally was assigned to China as a young executive for EDS/General Motors. After that he led I.T. UNITED as CEO for over 12 years, a company focused on the technology software outsourcing services industry, which became a leader in the PRC by the time he sold it to Softtek in '07. Author of "Source Code China: The New Global Hub of IT Outsourcing" (2007), the first book to address China's growing IT outsourcing sector. Published also in mandarin (2010). Founding President, Chairman of SwissCham China, the Swiss Chamber of Commerce in China, and Founding President of the Texas A&M University China Club. Before entering the private sector, Cyrill was an Officer in an elite unit of the Swiss Special Forces.
OLIVER ROLOFS

VP Marketing & PR
Oliver joined fragmentiX in 2021 to lead Marketing & PR. Before this Oliver was Co-Founder and Managing Partner of the Munich based strategy consultancy connecting trust. He looks back on a successful fifteen year's career in politics, business and communications, international conference organization and strategy consulting for political decision makers and business leaders. Prior to joining connecting trust he worked as Global Head of Media Relations for the strategy consultancy firm Roland Berger. Earlier he was the longstanding Head of Communications for the internationally renowned Munich Security Conference where he also established the cybersecurity and energy security programs. Previously he worked as a parliamentary assistant and head of a parliamentary office in the European Parliament. He studied political science, international law and sociology and graduated with a master's degree from the Ludwig Maximilian University of Munich. In addition to that he serves as a Reserve Officer in the German Army and holds the rank of Lieutenant Colonel (Res.). In this capacity he completed several assignments as a Press Officer in the NATO and EU peace missions in former Yugoslavia. Oliver provides advise to assist clients in solving a multitude of issues in the field of strategic communication, public and governmental affairs, reputation management, brand positioning, establishment of new dialogue formats, event moderation, M&A, business development focusing on cybersecurity, resilience, new technologies and politics but also on interface questions.
Philipp Stanzer

Head of Development
After completing his doctorate in theoretical physics and publishing several scientific papers, Philipp moved into the private sector. At fragmentiX he leads the development team and serves as an interface in collaborations between science and industry.
MANFRED SPELLITZ

Head of Customer Support
Manfred has decades of experience in the development of system-related solutions. In the past, he provided his services as an IT engineer to companies such as Siemens and Raiffeisen Bank. At fragmentiX, he now makes his expertise available to all customers who want to explore the manifold application possibilities of fragmentiX appliances.