Digital Sovereignty with fragmentiX Storage Appliances
fragmentiX UNO
for smaller workgroups or branch offices with up to 10 employees and 1 or 2 internet accesses
up to 8 memory locations
fragmentiX TRES
for work groups or branch offices with up to 30 employees and up to 4 internet accesses
up to 16 memory locations
fragmentiX FOUR
for large work groups and branch offices with more than 30 employees and up to 8 internet/VPN accesses
up to 26 memory locations
WAN
Multiple internet connections for high bandwidth and to protect against ISP mirroring.
CONFIG ENABLE
Changing CONFIG requires the yellow owners' stick.
CONFIG STORE
Only the owners' system can read sensible CONFIG data.
LAN
As usual: Users see one or more network drives.
CONFIG NET
Configuration can only be changed while LAN & WAN are offline.
USB DATAPORTS
USB sticks / disks can be used as local fragment storages.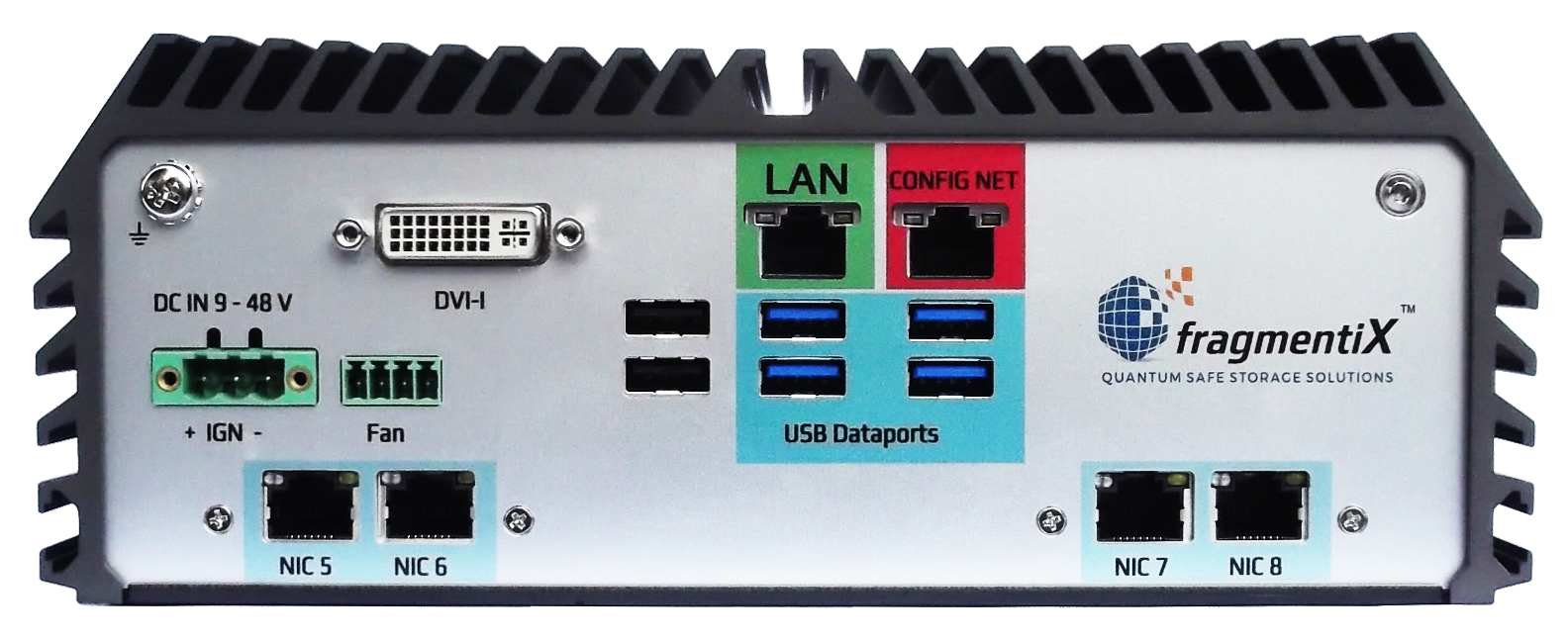 Curabitur arcu erat, accumsan id imperdiet et, porttitor at sem. Cras ultricies ligula sed dictum porta. Lorem ipsum dolor sit amet, consectetur adipiscing elit. Curabitur non nulla sit amet nisl tempus convallis quis ac lectus. Curabitur arcu erat, accumsan id imperdiet et